Hi
The rules document for Kingo got an update to tie in with the fact I'm launching something new.
Die Roll Games is the new branding for all the games I make. Card, board, dice and video games are things I want to experiment more with so I'm setting out on this project to make quick-fire game prototypes and see what happens.
What better way to start than with a remaster!
In case you don't know or forgot what Kingo is or are asking why this is popping up...
Kingo is a classic style card game where you compete to form the strongest kingdom by electing a royal family in your castle, the player with the most royal influence at the end of the game wins. It's a game that is playable with a standard deck of playing cards.
The game was originally designed during the 'a game by it's cover jam' in 2018 and was inspired by a My Famicase Exhibition cartridge design by Dan Clarke.
The previous document for Kingo was awkward to print and use in general so I've reformatted it to fit onto two A4 pages (or one double sided printout) instead. I've also made the deceit rule explanation along with a lot of other wording better overall, added a terms glossary and some miscellaneous FAQ answers that came up during testing.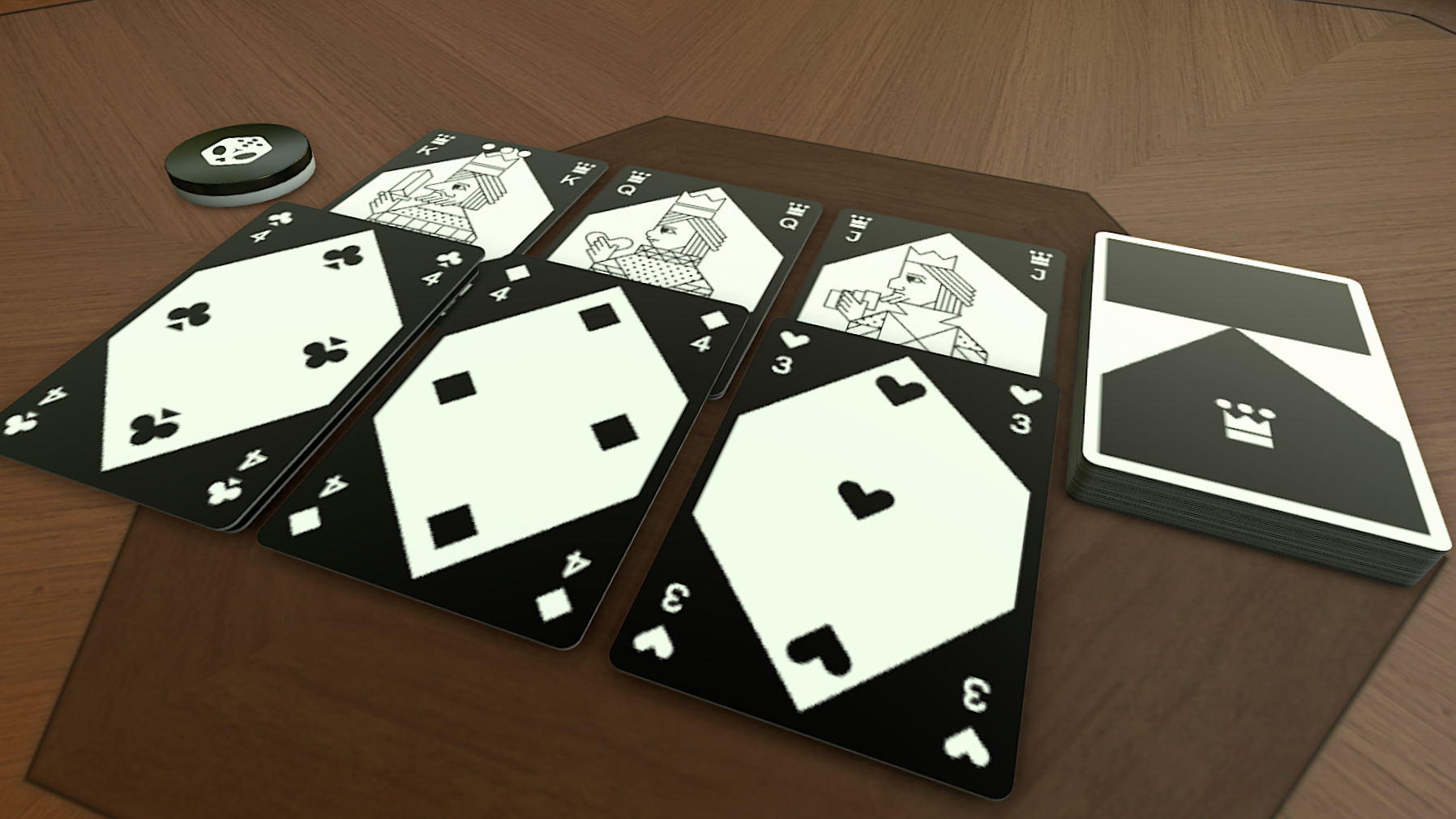 As a bonus I've also made a game mode mod for Tabletop Simulator if that's a way you'd like play the game. Try it here: https://steamcommunity.com/sharedfiles/filedetails/?id=1891042589
For updates on what is next from Die Roll Games:
Follow on Twitter @DieRollGame
Visit dieroll.games